The Daffodil Days are here. The National Police Parade is soon. That's official enough for the start of The Summer Season in Newport. Events, festivals, races, show, championships have already filled the calendar for 2016.
Like food festivals? There's at least one in each of the upcoming months! The Newport Waterfront Oyster Festival promoting RI grown oysters is May 21 and 22; June 18 has The Great Chowder Cook Off; Mid July has the Fort Adams Craft Beer races; August has The Newport Storm's Luau at Fort Adams; September 23 through25 are the dates for The Newport Mansions Wine and Food Festival; Bowen's Wharf Seafood Festival is October 15 and 16; November 4 through 13 is Newport Restaurant Week.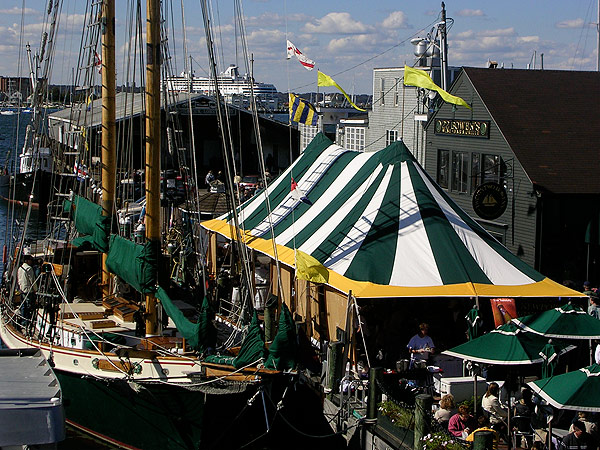 July's schedule is packed: Independence Day and Fireworks; Newport Music Festival; International Tennis Hall of Fame Championships; Black Ships Festival; Newport Folk Festival, Newport Jazz Festival and Newport Bridgefest.
Interested in sporting events? The International Polo Series begins in June and runs until September;
June 5 is the Newport 10 Miler road race and June 17 sees the start of the Newport to Bermuda Race. For a full week in July top tennis players compete and are honored at the Hall of Fame Tennis Championships. August has the Save the Bay Swim, and September the Museum of Yachting Classic Yacht Race. October has the Newport Marathon and Half Marathon.
And this is only a partial list of the reasons to come to Newport. Don't wait until the last minute to find accommodations.