Click to edit your n
Newport is nationally noted as a best visit anytime of the year. The favorite season for many is now underway. This week multiple events throughout the city (and Newport county) will herald official beginnings of celebrations and entertainment for the rest of 2015!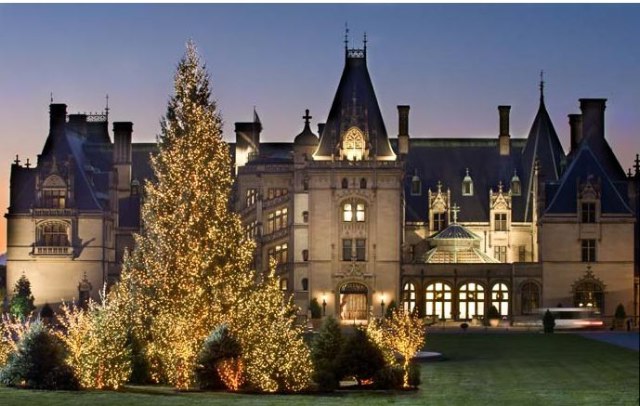 Tuesday, December 1 Christmas in Newport will have opening ceremonies in Washington Square, a free event with too much happening to describe here! ( www.christmasinnewport.org). The same evening the Newport Historical Society holds their Holiday Open House in the historic Colony House at the top of the square (www.newporthistory.org). The entire schedule of events for Christmas at the Newport Mansions is at www.newportmansions.org. December 1-4 the Island Moving Company presents the lovely Newport Nutcracker at Rosecliff (www.islandmovingco.org). Sparkling lights are everywhere!
Start your own holiday tradition with one of Newport's outstanding, unique restaurants, pubs and taverns. The majority of these establishments will be open for special festivities on New Year's Eve. Some gala, black tie events include:
The Preservation Society of Newport County and the Newport 375th Anniversary Committee (1639-2014) will celebrate at Rose cliff with cocktails, dinner, music and dancing. Black tie optional, contact the special events office at 401-847-1000, ext. 140 for reservations.
New Year's Eve Regency Gala on Goat Island. Call 401-851-1234 for reservations and information.
Vanderbilt Grace New Year's Eve Dinner and Celebration at Muse. Call 401-846-6200 for reservations and information.
The Brick Alley Pub is again having their very popular Wine Dinner. Call 401-849-6334 for reservations and details.
Come and ring in 2016 in Newport! You'll find a real variety of opportunities to dine, dance and party in style. Make your visit complete with a stay at Ivy Lodge (www.ivylodge.com) here in the heart of Victorian holiday splendor. Call us (401-849-6865) and check our availability; we'll be waiting for you!